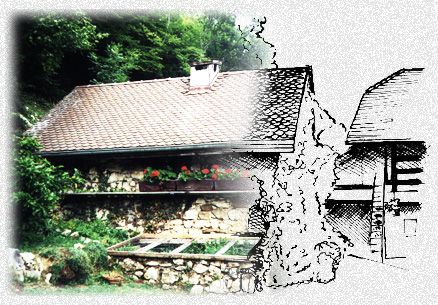 …being lean against the verge of the forest, La Biolette is in the heart of the Bauges overlooking the "lac d'Annecy".
The guest house is fitted up in an old typical farm of mountain with cider press, baker's oven, hen run, garden.
To the point of the Biolette cooking, it takes a bit of tradition, some organic products or vegetables from the garden, a point of innovation, a zest of presentation and especially, you banished the frozen-foods and their accomplice microwave!!!